Fighting cybercrime is one of the reason Switch announced to publish the .ch zone. Switzerland has a law on Open-Government-Data-Strategy that follows the open-by-default strategy
The .ch zone file contains all registered .ch domain names that have a NS record that points to the nameserver that gives authoritative answers for that domain name.
Compass Security is offering a little search tool for your convenience at the following URL
https://search-ch-domains.idocker.hacking-lab.com/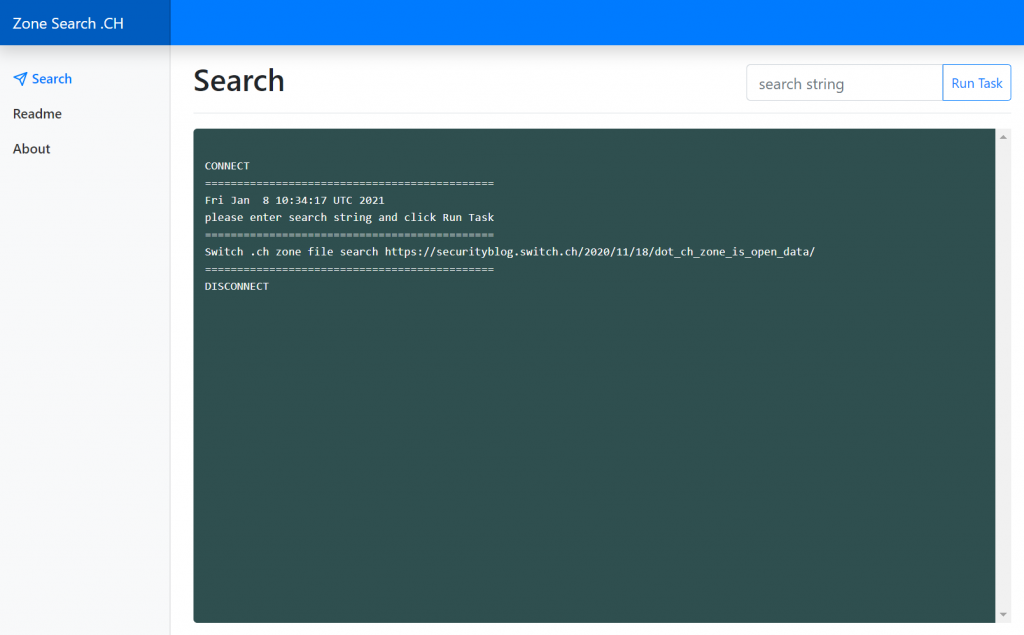 Enjoy!